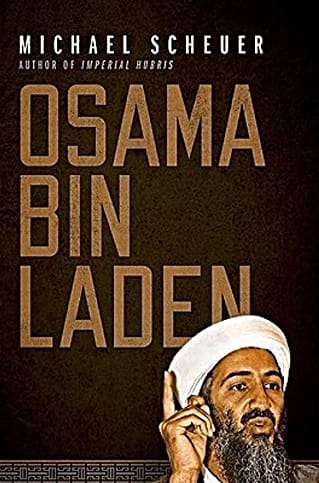 9/11 almost instantaneously remade American politics and foreign policy. The wars in Iraq and Afghanistan, the Patriot Act, water boarding and Guantanamo are examples of its profound and far-reaching effects. But despite its monumental impact — and a deluge of books about al-Qaeda and Islamist terrorism — no one has written a serious assessment of the man who planned it, Osama bin Laden. Available biographies depict bin Laden as an historical figure, the mastermind behind 9/11, but no longer relevant to the world it created. These accounts, Michael Scheuer strongly believes, have contributed to a widespread and dangerous denial of his continuing significance and power.
In this book, Scheuer provides a much-needed corrective — a hard-headed, closely reasoned portrait of bin Laden, showing him to be a figure of remarkable leadership skills, strategic genius, and considerable rhetorical abilities. The first head of the CIA's bin Laden Unit, where he led the effort to track down bin Laden, Scheuer draws from a wealth of information about bin Laden and his evolution from peaceful Saudi dissident to America's Most Wanted. Shedding light on his development as a theologian, media manipulator, and paramilitary commander, Scheuer makes use of all the speeches and interviews bin Laden has given as well as lengthy interviews, testimony, and previously untranslated documents written by those who grew up with bin Laden in Saudi Arabia, served as his bodyguards and drivers, and fought alongside him against the Soviets. The bin Laden who emerges from these accounts is devout, talented, patient, and ruthless; in other words, a truly formidable and implacable enemy of the West.
Acclaim for Imperial Hubris: Why the West is Losing the War on Terrorism
"Pulls few punches … a fascinating window on America's war with Al Qaeda."

Michiko Kakutani, New York Times
"No serious observer of the war on terrorism can ignore this scathing critique."

Peter Bergen, author of Holy War, Inc.
"A powerful, persuasive analysis of the terrorist threat and the Bush administration's failed efforts to fight it."

Richard A. Clarke, Washington Post Book World
"A fire-breathing denunciation of U.S. counterterrorism policy."

Julian Borger, The Guardian
"Presents overwhelmingly persuasive evidence to buttress a host of significant and controversial arguments."

Benjamin Schwarz, Atlantic Monthly
"Destined to become a classic in the field of counterterrorism analysis."

Bruce Hoffman, author of Inside Terrorism
Available for purchase: